Teacher Spotlight for October 2017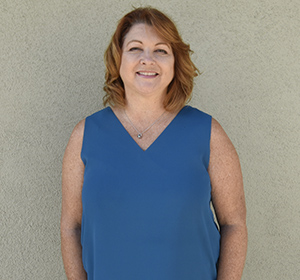 Teacher name: Colleen Sanden

Location: Live Oak Early Education Center
Number of years teaching: 26
What made you decide to be a teacher: While working as a long-term substitute teacher for SBCSS after graduating from college, I discovered my love for those bright little faces and the rewards of the profession.
Teaching philosophy: I believe that learning should be as enjoyable as possible. It is our responsibility as educators to identify the strengths and interests of each of our students, so that we can design learning experiences that will both be appealing and address areas of need.
Describe what takes place in your classroom or location: A preschool special day class for students with autism is a busy place. For most students, it is their first school experience. The teacher, paraeducators and specialists work together to support students within their individualized education programs. Students participate in individualized instruction, small group learning activities and social learning opportunities with other preschool age students on campus. Specialized supports such as a picture exchange communication system, structured learning tasks or strategies to support sensory needs are applied as necessary.
Most valuable contribution to students: I hope that my most valuable contribution to students and their families is increased independence. Sharing information between school and home allows for a better understanding of how we can help students achieve their goals and be proud of their accomplishments.
What have your students taught you: In my many years of teaching, my students have taught me that there will always be new things to learn and new challenges to overcome. I try to approach those challenges and learning opportunities with a positive attitude and view them as opportunity for growth.