Mystery Employee For August 2019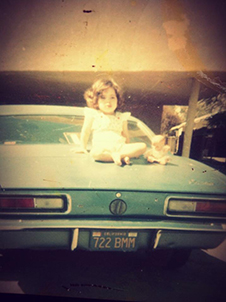 What do people call you (i.e. nicknames)? I go by my nickname.
What do you like to do away from work (i.e. hobbies)? Does binge watching Netflix count as a hobby? I'm a part-time realtor, which is like a hobby for me and I'm thinking about dancing flamenco again.
What is your most memorable moment in your life to date? I almost died giving birth and when I first saw my daughter, I remember being mad at her – LOL. Luckily, I forgave her within minutes and decided, yup, she's a keeper!
Who do you most admire? I admire my dad. He wakes up at 5 a.m. every Saturday - rain or shine - to feed the homeless. He rarely misses a Saturday, but when he does, he sends someone on his behalf. He's been doing it for over 10 years now.
What teacher made the greatest impact on your life and why? It was actually a community college counselor. When she asked me where I wanted to transfer to, I told her I didn't think I was smart enough to go to a university and that I was fine with an associate degree. She said something to the effect of, "if I could slap you and get away with it, I would." She believed in me when I didn't and because of her, I went on to get bachelor's and master's degrees.
What is the most unique job you've held (outside SBCSS)? I was an office assistant at a hospital's maternity education department and I got to see newborns every day!
How long have you worked for SBCSS? 10 years plus one year as a sub.
What is the most unusual part of your job at SBCSS? A couple days a year I get to hang out with students at the racetrack.
How does your job connect to students? I help districts with career exposure/exploration for their students.
Employee Connection will award a gift certificate to one employee randomly selected from all correct guesses. For the most recent contest, there were seven correct guesses of Elizabeth Acueto of Innovation and Engagement. The winner of the drawing for the gift card is Linda Cowell of Business Services.