Teacher Spotlight For February '20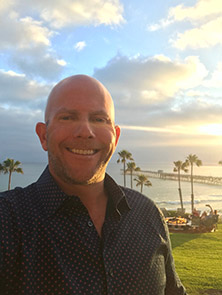 Teacher name: Michael Van Luven.
Location: Yucca Valley Community School.
Number of years teaching: 19 years.
What made you decide to be a teacher: I worked at a group home for boys that were taken away from their homes for committing crimes of sexual abuse. Over 99 percent of the boys I worked with were victims themselves of sexual crimes. During my time working at Trinity Family Youth Services, I felt I made an impact on the young people I worked with. I felt I could connect with at-risk youth and S.B County Schools was the perfect opportunity to start my career as a teacher.
Teaching philosophy: My philosophy in teaching is to build relationships first and show the students my passion for learning and the love of life. Students need to know first that you care about their well-being and their education. Once a student knows you care about them, they will give more effort in your classroom.
Describe what takes place in your classroom or location: I believe in having a structured class, but one that can be flexible enough to meet the specific needs of the students in the classroom. I believe in a combination of direct instruction and independent work. 21st century students need to have technical skills that they can apply in the classroom and in the workplace. I believe in creating a classroom culture by way of having students read novels out loud. I have implemented a ticket system for students that are engaged and read out loud to the class. I feel this creates rapport amongst the students, as well as creating accountability for the students to partake in the curriculum. I use Google Classroom daily where students read, write, use Google Slides and make a presentation to the classroom. Students need to take pride in the work they create as well as being engaged in the curriculum.
Most valuable contribution to students: I feel my passion for life and my love of learning can be contagious. I am a people person and think I empathize with all my students and build lasting relationships with them. For example, a former student from three years ago came to the school and asked for a letter of recommendation. I gladly obliged the student's request for the letter of recommendation. Just this week the student let me know he was hired at Wal-Mart and he was very thankful for the letter and what I have done for him.
What have your students taught you: My students have taught me that grit comes in many different forms. Our students do not get to choose who their parents will be, and they are subjected to their parents' poor decisions often. I admire the grit and determination that some of our students must overcome the obstacles they face in life.